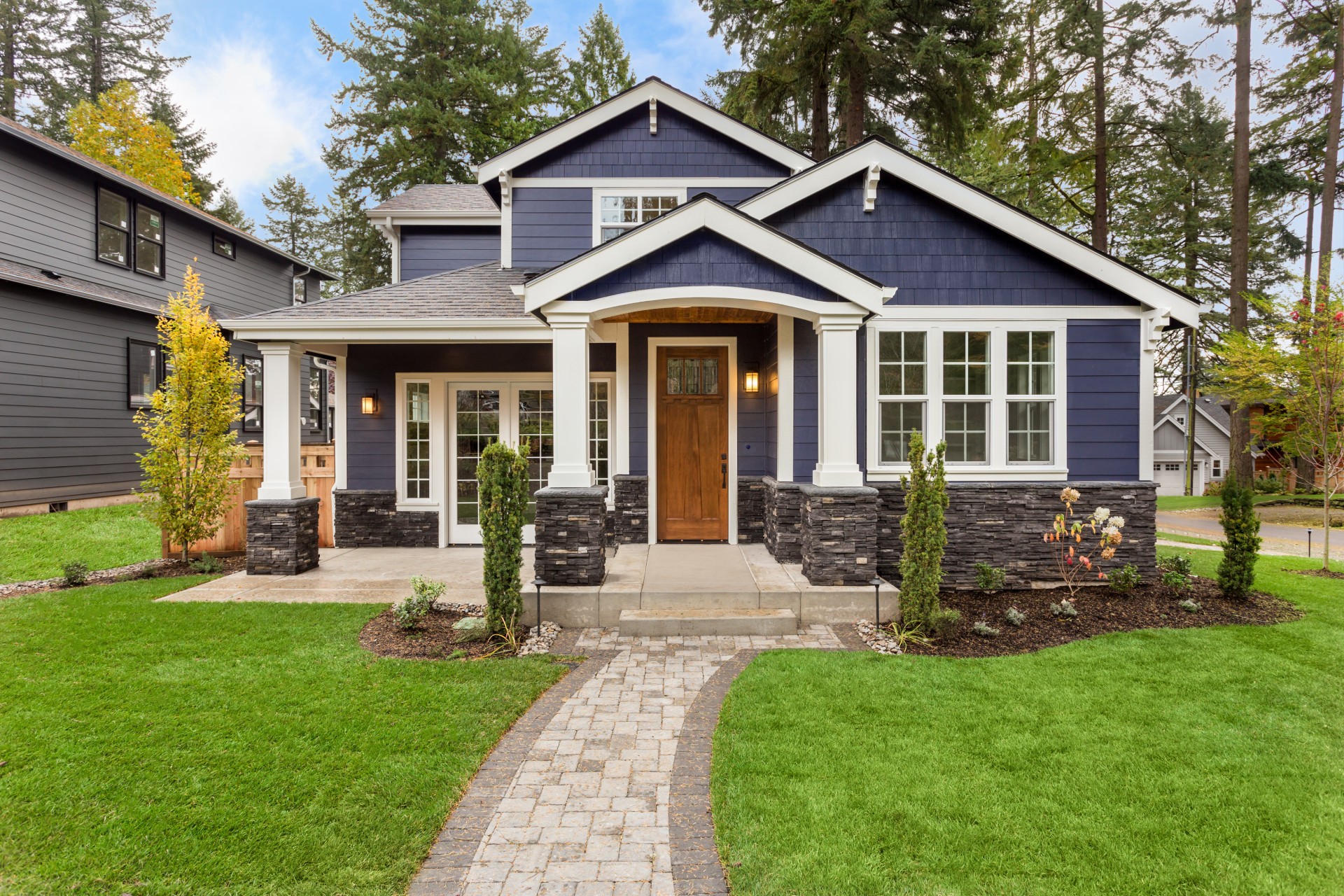 FHA Loans
It's easy to understand why many people looking for a new home are turning to FHA insured loan programs. Because FHA Loans are insured by the Federal Housing Administration homebuyers have an easier time qualifying for a mortgage. Those who typically benefit most by an FHA loan are first-time home buyers and those who have less than perfect credit.
As FHA Loan specialists we can help you understand any new changes to the FHA loan program. We're here to create a customized solution that works best for you and your family.
How FHA Loans Work
At USA Mortgage Network, Inc. we want to help you understand how a FHA mortgage loan works. In all actuality the Federal Housing Administration (FHA) doesn't loan any money, they insure it. This means that you're considered to be a less risky borrower than someone who might not have the backing of the federal government. Our role is to make sure that you qualify for an FHA mortgage and structure our loan to reflect it.
The other pages in the FHA loan center can help you understand more about this unique program. Whether you are trying to determine if you qualify or if you are interested in finding out what kind of documentation you'll need to ultimately get your loan, our site can provide you the information you are seeking. 
An important resource for considering a FHA loan is the official Housing and Urban Development website. There you can find even more answers to questions and learn more about insuring your loan through the Federal Housing Administration.
FHA Loan Benefits
FHA insured mortgages are some of the best kinds of mortgages available. This is because they can help more people into the home buying market. Check out the list below to understand some of the most basic benefits of an FHA mortgage.
Easier to Qualify for – because they're backed by the federal government lenders are more likely to give you the kind of loan that you need.
Low Down Payment – FHA insured mortgages low down-payment makes it easier for people to own homes.
Lower Credit Borrowers Qualify – because FHA insured loans are backed by the government those with a poor credit history have an easier time getting this kind of loan.
Better Interest Rates – with the backing of the government these loans typically have a better interest rate than most traditional mortgage loans.
Better Home Stability – the FHA has programs designed to help homeowners keep their homes during hard times. The will work with you to help your home from falling into foreclosure. Always try to work out problems with your lender before the situation becomes dire.
FHA Loan Checklist
When you're applying for an FHA loan the following list of documents will help expedite the process. We can help you understand any part of the FHA loan process so don't hesitate to contact us with any questions. Documents are not required for pre-qualification only! They are only required when you've entered into a contract.
Employment Info
Past two years completed tax returns.
Past two years W-2's, 1099's and any other necessary tax forms.
One month worth of newest pay stubs.
Self-employed will need three years tax returns and YTD Profit & Loss Statement.
Savings Info
Past three months full bank statements for all accounts.
Any recent statements from investment accounts (retirement, 410k, mutual funds, etc.).
Personal Info
Driver's License or other official State identification.
Social Security Card.
Any Divorce, Palimony, Alimony Documents.
Green card or work-permit (if applicable).
FHA Loan Common Questions
Check out our list of common questions related to FHA mortgages. Check out our list of common questions related to FHA mortgages.
What is the FHA?
FHA stands for the Federal Housing Administration. It was created in 1934 to help Americans get into homes.
What makes a FHA insured mortgage beneficial?
A FHA insured mortgage is easy to qualify for, can be obtained with less than perfect credit, costs less and requires a smaller down-payment.
Where can I find FHA forms and other literature?
A great source for FHA forms and information is https://www.hud.gov/topics/buying_a_home.
What is the FHA loan limit in my area?
The loan limit across the country is different. Click here to see limits in your area.
Can I pay an FHA loan off early?
Yes, however be sure to check the pre-payment section of your contract before signing.
Can a FHA insured loan help me lower energy costs?
Yes, through the Energy Efficient Mortgages Program you can finance 100 percent of the cost of making your home more energy efficient. Contact us to see how.
Is there a FHA program to help me refinance my loan?
Yes, the recently created FHASecure is one of the ways that we can help you refinance your current home loan. Contact us now to see what we can do for you.
Can I refinance a fixed rate FHA loan?
Yes. Talk with one of our professionals today to see if refinancing makes sense for you.
Are FHA loans assumable?
Absolutely, you can assume an existing FHA loan or allow a buyer to assume yours.
Will I have to pay mortgage insurance with an FHA loan?
Yes, in fact FHA mortgages often require you to carry mortgage insurance for longer than most conventional loans.
Can I get a "fixer-upper" of a home with a FHA mortgage?
Yes, however you might be required to fix certain problems in the home before you can get the full loan. Speak with us today for details on this.
FHA Qualifications
In order to qualify for an FHA loan, a borrower typically needs to meet this criteria:
Proven employment status of at least 2 years.
Steady or increasing income over a 2 year period.
History of on-time payment.
Only certain properties are eligible - single-family homes, condominiums, double-wide manufactured homes, modular homes and 2-4 unit properties.
The property must be your primary residence.
These materials are not from HUD or FHA and were not approved by HUD or a government agency and in some cases a refinance loan might result in higher finance charges over the life of the loan.